Call of Duty Mobile offers a thrilling combination of multiplayer and battle royale combat. However, if you're new to the game, there's a lot to learn in order to get started, win matches, and get XP. So, in our thorough tips and tricks, we'll show you how to get the most out of Call of…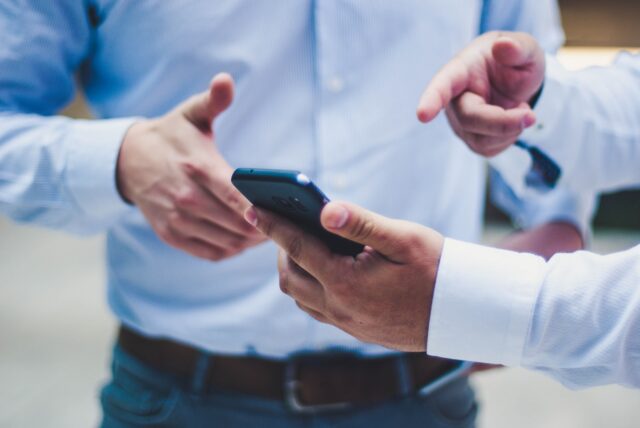 Call of Duty Mobile offers a thrilling combination of multiplayer and battle royale combat.
However, if you're new to the game, there's a lot to learn in order to get started, win matches, and get XP. So, in our thorough tips and tricks, we'll show you how to get the most out of Call of Duty: Mobile.
Getting Call of Duty Mobile up and running on your phone
Call of Duty Mobile system requirements for iPhone: iOS 9 or later; works on iPhone 5S and after; works on iPad Air and later; work on iPod touch (6 gen and 7 gen)
Android system requirements for Call of Duty Mobile: Android 5.1 or later is required, and your phone must have at least 2GB of RAM.
Prepare the storage of the device: To install CoD: Mobile and save game data, you'll need roughly 1.6GB of free space, so you may have to delete some files. Your phone won't run as well if you're close to the limit, and this is a demanding game.
Shut down background activities and alerts: If your smartphone has a game mode, now is the time to utilize it to disable unwanted notifications and terminate other programs that may be slowing down your phone's performance. To get the most out of CoD: M, you'll need your phone to be in top shape.
Use Facebook or Call of Duty account login: instead, you must use Facebook, your Call of Duty Activision account, or play as a guest. If you log in using Facebook, you'll be able to migrate your profile to a new device if you obtain a new phone or wish to play on a tablet, as you do with an Activision account.
Pro Tip: There are sometimes incentives for utilizing a different form of login – for example, you may be able to acquire a new character for connecting to your Call of Duty account, which is something to keep an eye out for.
Connect your headphones: Call of Duty: Mobile's music is fantastic, and it also helps you become more aware of what's going on around you. If you can hear them well, you'll be able to locate footfall, listen for the cough of a silent sniper rifle, and much more. Playing with headphones is a smart idea, or ramp up the volume on your stereo speakers if you have them.
You'll need an internet connection to play: Because this is a live multiplayer game, there is no offline option available; you must be online to play. Although the game doesn't consume a lot of data, keep an eye on your data allotment or stick to Wi-Fi.
Help! My game is lagging! : It's likely that your connection is dropping out if you seem to be freezing or traveling over the same spot again. To remedy the issue, try turning Wi-Fi on or off, or rebooting your router or phone. When Wi-Fi isn't working, we'll switch to mobile data.
Increase the brightness: You shoot what you see. Turn off auto-brightness, increase the levels, and make sure "night mode" or the "blue light filter" aren't turned on, since these will distort the pictures. If your phone has a gaming mode, use it to disable auto-brightness.
Connect your Xbox or PlayStation 4 controller: You may use a console controller to play games on your phone. When you play, you'll be partnered with other individuals who use controllers, so you won't have an unfair edge. Connect the controller to your device through Bluetooth first, then go to settings > controller to check when the controller is connected and make changes.
Best settings and controls for Call of Duty Mobile
Call of Duty: Mobile has a lot of settings and choices, and the optimal one depends a lot on how you prefer to play and what phone or tablet you're using. It's worthwhile to investigate all of the possibilities.
Choose Advanced mode: At the start of the game, you'll be given the option of choosing between two control methods: simple or advanced. When you aim at someone, Simple fires automatically, but Advanced allows you complete control, and it's the latter that you should pick – even if it involves a bit more practice. Simple controls will never get you anywhere.
Customize your controls: From the lobby, touch the settings cog to access all of the game's options. In Controls, you'll see the options for Simple and Advanced, as well as the Customise button, which allows you to move control components to different positions. Keep in mind that the docks in multiplayer and battle royale are somewhat different, therefore customize both.
Toggle the prone button on to allow drop-shotting: A recent modification was the inclusion of the ability to go straight to prone (laying down) instead of needing too long to hold the crouch button. The prone button is disabled by default, but if you enable it, you may drop to the ground and continue fighting – a technique known as drop-shotting. It's popular in PUBG, and it's becoming more popular in COD:M since the new control option was added. Settings > basic controls > conceal prone button are the possibilities.
Change the firing mode: In the same Advanced section as previously, you may adjust how various weapon kinds fire. You have the option of firing from the hip, using aim-down sights (ADS), or selecting custom. This will allow you to alter the behavior of weapon groupings, allowing you to, for example, fire shotguns from the hip (which is worth doing).
Change the graphics quality: When you initially turn on your phone, it will identify the settings for you, but if you want to change them, go to Settings > Audio and Graphics. You may adjust the quality and frame rate, among other things, here. Play around with the settings to obtain the smoothest gameplay possible, since setting it too high could create issues if the game becomes jerky. This is where you'll discover Ultra mode – 120Hz – but be warned that in order to play at the quickest frame rate, the visual quality may suffer.
Adjust the sensitivity: Different devices react differently, and under Sensitivity, you can adjust the settings for how you move as well as how sensitive motions are using scopes that use the phone's gyroscope. These may be adjusted independently for multiplayer and battle royale, as well as for different scope magnifications, since you may want greater sensitivity on lower zooms and less sensitivity on higher zooms to keep things stable.
Practice versus AI: Put your settings to the test. To pick a game type, go to multiplayer and hit the selection button (just above start). "Practice" and "practice versus AI" are both included here. This is an excellent opportunity to try out weapons, settings, and controls to see how they feel and if they will work for you.
Watch your friends play: Go to your friend's list and hit the eye button to see what your friends are up to. You can watch them play in real-time.