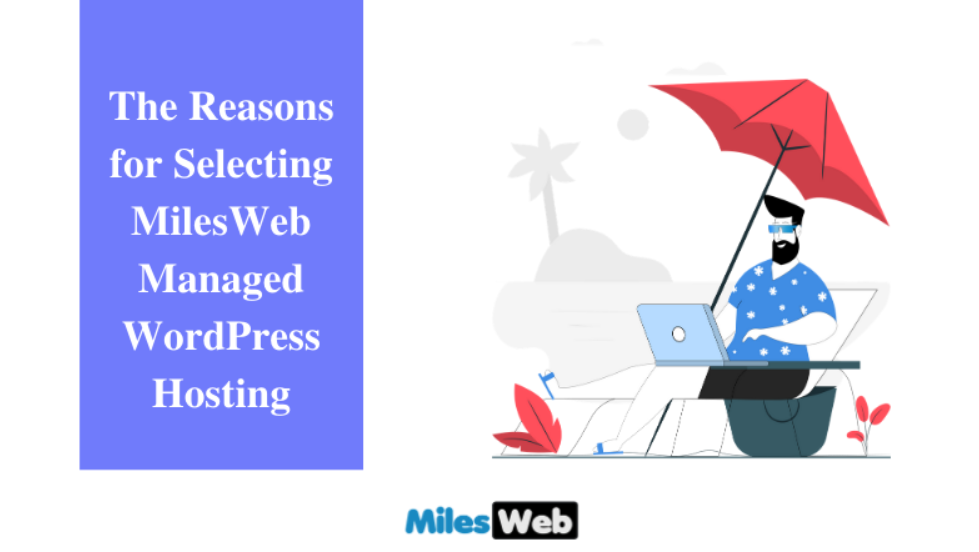 What is a CMS?
A CMS or Content Management System platform helps you in easily creating a website without dealing with any code (at least for most of them). There are plenty of CMS platforms available, and so, it is difficult to select the best CMS for your needs.
Basically, a CMS is software that helps you in managing your content and creating a website with an easy interface.
Any website's web pages are written in HTML, JavaScript, and CSS programming languages. Are you looking for an option to build your website without a CMS platform? Then get ready to code and do programming. So, you will need to have an idea about languages.
CMS is the only solution to avoid learning languages or doing coding for developing a website.
When you don't have coding skills you should opt for a developer-friendly CMS.
WordPress CMS
Do you know WordPress? Of course, WordPress is a popular content management system (CMS) that powers more than 35% of the websites globally — and this is number is still growing.
For your information, WordPress is developed using PHP and MySQL and these are supported by all web hosts. If you are using a special WordPress hosting plan, you will get the benefits in terms of performance, speed, and reliability.
Bloggers use a CMS but you can also convert a WordPress website into an online store, newspaper website, portfolio, or anything else as per your preference easily.
WordPress's dashboard is intuitive and user-friendly and enables users to manage their content without any hassle. If you have good experience in using Microsoft Word, you can create and publish content easily.
The most important benefit is that WordPress is open-source and free for everyone to use. Therefore, there are many people around the world that have built their high-quality, modern websites using it.
After you have built your website with WordPress, it is important to host it on a good hosting platform. There is a special platform developed for WordPress websites and that is WordPress hosting. Moreover, when you select managed WordPress hosting, you can completely look after your blog or website without worrying about the technicalities of your hosting.
There are many web hosting providers available in the market and selecting one from them may confuse you.  So, check the below review of MilesWeb's managed & WordPress cloud hosting plans for hosting your WordPress website.
MilesWeb Managed WordPress Hosting
MilesWeb is a popular web hosting company started in 2021. Winning various awards and standing as an independent web hosting company, MilesWeb today has expanded its services globally. A wide of web hosting solutions are offered by them such as WordPress, shared, VPS, cloud, dedicated, and reseller hosting. Currently, they are serving 28000 customers with their web hosting services.
Their customer support team is always on board to serve their customers with the required solutions via live chat and email. They have made it easy for the customers to get their refund back, only if they claim for it within the first 30 days of a service purchase. They know the importance of your website and so, provide 99.95% uptime with their high-performance data centers.
Managed WordPress Hosting Plans
Features
Fully Managed WordPress: You get fully managed WordPress hosting. It means you don't have to manage anything related to the server. All the technical tasks are looked after by MilesWeb's tech experts.
Free WordPress Migration: You can migrate your website for free to MilesWeb. Timings aren't a restriction for migration, it can be done at your preferred timing without data loss and downtime.
Built for Performance: Various performance features such as the latest Intel Xeon processors with hardware RAID 10 and SSD storage help in boosting your website's performance.
Free Domain: A free domain is offered with all their

cheap WordPress hosting

 plans allowing you to save the cost of domain registration.
Automatic WordPress Updates: You don't have to worry about WordPress updates as those are automatically installed by the software at the backend. Their team ensures that all core WordPress updates are installed immediately after their release.
Fast SSD Storage: SSDs offer high performance in comparison to HDDs by using flash technology. This boosts your website's performance.
Free SSL Security: The SSL certificate secures your website from hackers. The green padlock of SSL encourages visitors to buy from your website and boosts your rankings in Google.
WordPress Preconfigured: You get WordPress pre-installed on your website. This saves the time and effort required in the installation.
Fast Provisioning: You can build your WordPress website instantly with the performance features such as HTTP/2 support, SSD storage, inbuilt server caching, and PHP7.
Secure Email: Emails can be accessed from a real-time location with the help of Webmail. They allow you to create unrestricted email addresses with the support of SMTP/IMAP/POP3 accounts.
Datacenter Choice: You can select your choice of datacenter from the list of server locations offered.
Conclusion
No other platform is as flexible as WordPress. You can build any type of website with this platform. May you are thinking to start a blog, post video tutorials, attract new clients with an online portfolio, WordPress is the best platform. Also, when you select MilesWeb's managed WordPress hosting, you can only expect higher performance.